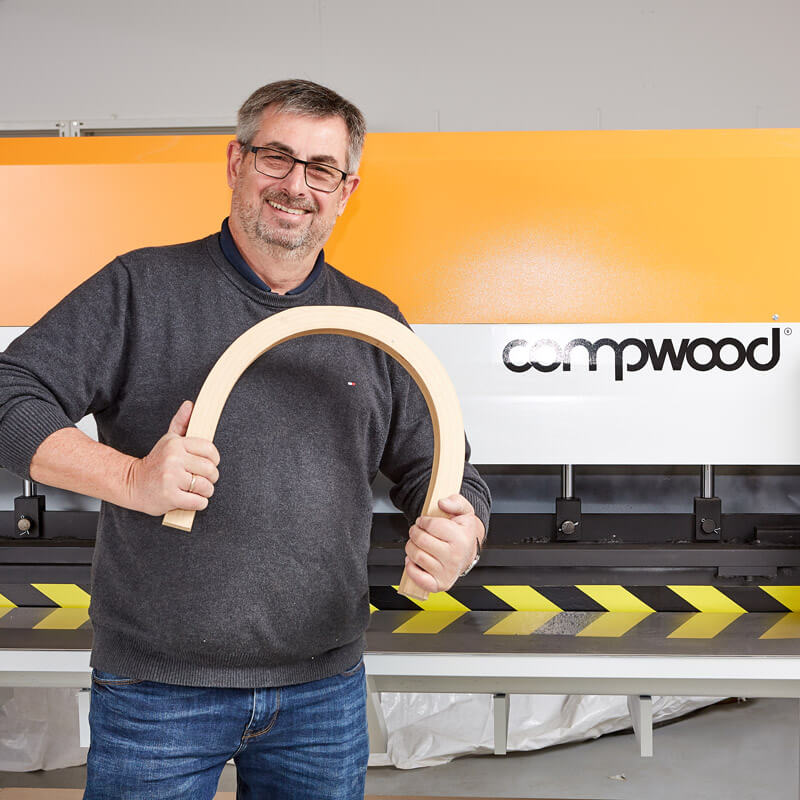 We have bend the rules since 1988
History
Bending of wood has been known since the antiquity. At that time they use steam that demands extensive craftsman expertise and massive resources. Through many years people have tried to invent better methods for industrial bending of wood. Not until 1988 the crucial breakthrough came when DTI/Wood technique presented the first prototype of a compression machine. Danish Technological Institute has take out a patent of the machine and it is this technology Compwood is based upon.
Compwood – based on well known technology
Compwood has refined the technology and produces the machines. Through distributors we sells, make service and support compressions machines based on this technology all over the world.
Nearly 30 years of experience
Compwood had take part of this project since the beginning in 1988. We have through the years installed more than 50 compression machines and handle today the worldwide service and support on compression machines.